We offer a holistic approach to each client of our firm. Each member of our team collaborates with
specialists to help provide different points of view to your overall financial plan. We thrive on collaboration to help you build a truly diversified portfolio through tax diversification, wealth management, asset protection, and estate planning strategies.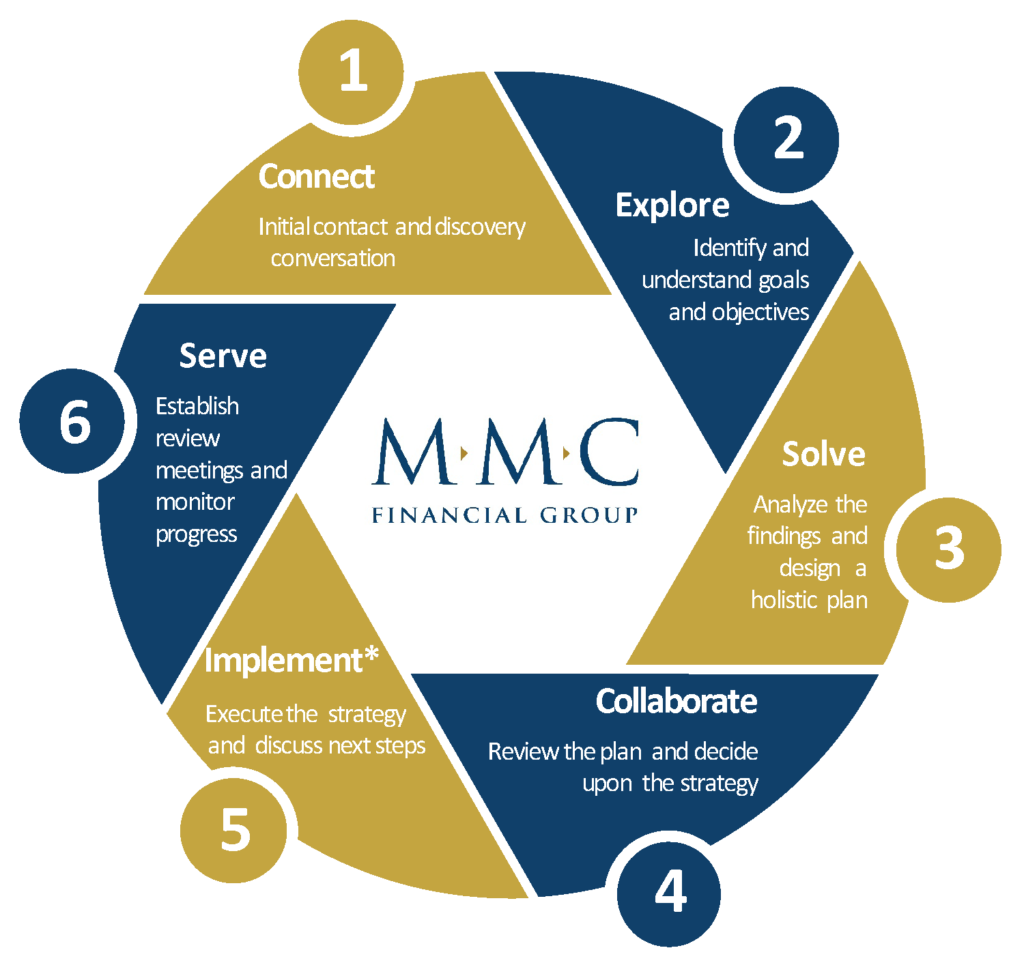 Connect
Collaborative dialogue to determine if working together is mutually beneficial through a dialogue consisting of exploratory questions, we learn about you, your goals, and your objectives.
Explore
We ask for specific relevant data that would be needed to analyze your current situation. We work with you on establishing goals, learning details of where you currently stand, and gathering data to make an initial plan.
Solve
We analyze the findings and design a holistic plan. We'll provide your initial soft recommendations based on goals, timeline, and tolerance. Your current financial situation informs the development of a comprehensive plan that helps you to work toward achieving your goals.
Collaborate
We provide a detailed plan and explanation of all the recommended strategies within. We'll review the plan and decide upon the strategy. Based on any changes from the initial plan, we solidify the recommendations and begin to implement those strategies.
Implement
Execute the strategy and discuss next steps. We work with you over a determined period of time to implement the strategies provided within the plan *
Serve
Establish review meetings and monitor progress. Through regular connections throughout each year we will monitor your plan, your goals, and your objectives. The plan may be modified as we CONNECT and uncover changes in your life, goals, and objectives.
*Securities and investment advisory services are offered through qualified registered representatives of MML Investors Services, LLC Member SIPC. OSJ:4000 WestchaseBlvd, Ste400, Raleigh NC 27607(919) 755-3100. MMC Financial Group is not a subsidiary or affiliate of MML Investors Services, LLC or its affiliated companies.